Life at UCASS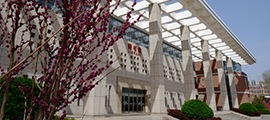 Visit UCASS
Map & Directions
The main campus of UCASS (Liangxiang Campus) is located in the Fangshan Park of Higher Education, around 30 kms southwest from the downtown area of Beijing. It generally takes about one-hour drive in non-rush hours. The Wangjing Campus is situated in the metropolitan District of Chaoyang, Beijing.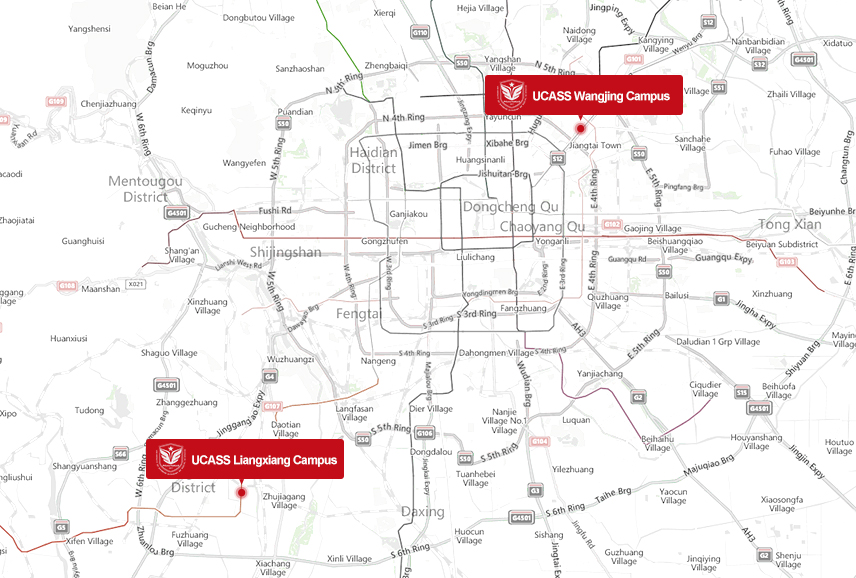 Public Transportation
You may get to the UCASS main campus by subway from the City of Beijing. Take Subway Line 9 to Guogongzhuang Station and change for Fangshan Line bound for Fangshan District. Take exit at Guangyangcheng Station and walk 600 meters or so to the south, you will find the main gate of the UCASS campus on your right side.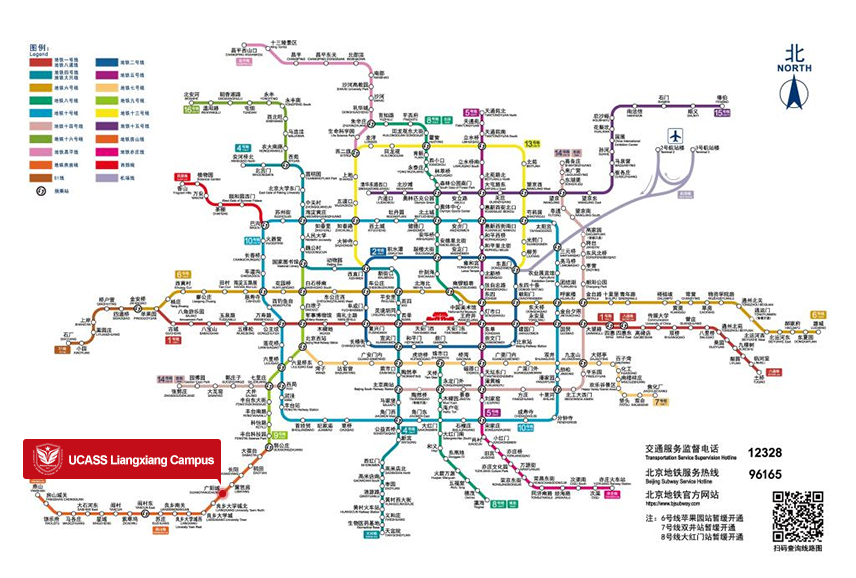 Weekday Shuttle Bus
The university operates 6 shuttle bus routes, connecting four different locations across the City of Beijing with Liangxiang campus for weekdays. Faculty and staff members may take the shuttle buses to commute to and from work if they live along the bus routes in a convenient distance. Please reach out to the International Cooperation and Exchange Division for up-to-date information on the timetables and route details if in needed.